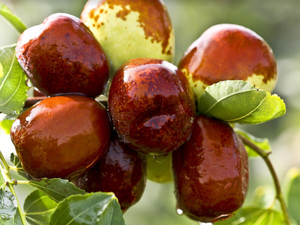 Premium Variety Pack Tessie's Monthly Tea Club - 3 Boxes with Each Tessie's Tea Flavor (Registered Auto-Ship Subscribers)
Sale price Price $69.99 Regular price $79.99 Unit price / per
This is a year subscription commitment (12) months, no exception!

The finest, naturally grown mint, date, and ginger with honey found in the world, (20) 15g sachets per box.
Monthly Tea Club allows you to save on the teas you love. You'll receive three boxes of each tea variety each month, deliver right to your door.
Monthly Tea Club Features:
Premium instant date, mint tea, and ginger tea shipped right to your door every month.
You'll receive three(3) Boxes of your chosen tea which include ~40 servings of tea
Enjoy a combination of our premium instant date tea, mint tea, and ginger tea. 
Dates are the fruit of the date palm tree 🌴 and are very nutritious.
Dates offer a significant amount of fiber and variety of vitamins and minerals, including iron, potassium, B vitamins, copper, and magnesium.
Proven Health Benefits of Dates
Very Nutritious. Dates have an excellent nutrition profile. ...
High in Fiber. Getting enough fiber is important for your overall health. ...

Aids Healthy Bowel Movements:

High in Disease-Fighting Antioxidants. ...
May Promote Brain Health. ...
May Promote Natural Labor. ...
Excellent Natural Sweetener. ...
Other Potential Health Benefits. ...
Easy to Add to Your Diet.